Business
How to Access QuickBooks Desktop Remotely?
The tax season is stressful for accountants because they work up to 50 to 60 hours a week on average. It becomes worse when the workload is stacked with the travel time. Imagine that all of your accountants and employees are accessing the QuickBooks desktop software remotely via technology. 
This discussion will focus on some methods that will benefit the users to access the QuickBooks software in their homes.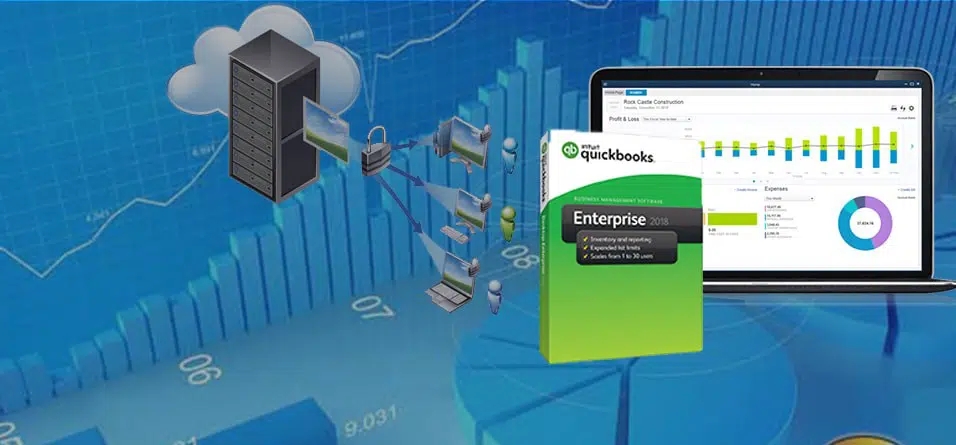 The benefits of remote accessing QuickBooks Desktop Software 
Remote access to this particular software will help to reduce the time. In addition, it eliminates work stress and anxiety and allows you to get the work done within the time stipulation. Moreover, you can get some additional benefits, including-
Accessing the client's computer regularly. 

Utilizing the mobile devices for

accessing the QuickBooks desktop remotely

.

Reduce the time of travel

Increase your comfort and also work at your convenience.
The advantages you get while accessing QuickBooks desktop software remotely
Regulate QuickBooks software along with other applications if you are not physically present in front of your client's computer 

Transfer receipts, print checks, and other essential documents from your client's computers to your computers.

Provide training to your clients because they can see your screen while talking with you. 
Steps to access QuickBooks remotely on your system
The steps mentioned will help you access the QuickBooks Desktop remotely. Also, the method is applicable for all three editions of QuickBooks, i.e., Pro, Enterprise, and Premier.
Open your Internet Browser, go to "

Intuit.com,"

and sign up for QuickBooks Remote Access.

Log in to the

QuickBooks Remote Access website

with your login credentials.

Now, search for the

QuickBooks Remote Access Installation file

in a separate tab. Save the file on your system from where you'll be able to access it easily.

Install the

QuickBooks Remote Access tool

on your system by launching the installation wizard from the saved file.

Next, you'll have to enter a nickname for the computer nickname & later hit the

Next

tab.

Tick-mark on the options to initiate every time you log in to Remote Desktop Access.

Also, select all the applications you would like to

access QuickBooks desktop remotely

.

In the final stage, you'll have to enter the mobile number and the passcode to complete the verification process.
Conclusion
We hope the steps we have included here for accessing QuickBooks desktop remotely will help you install your system according to your requirement. However, if you are still facing some challenges accessing QuickBooks desktop software remotely, do not hesitate to contact us via our QuickBooks desktop support helpline i.e., 1-800-615-2347. 
We are available 24*7 hours with our services to assist you so that you can easily access this software while at your home.